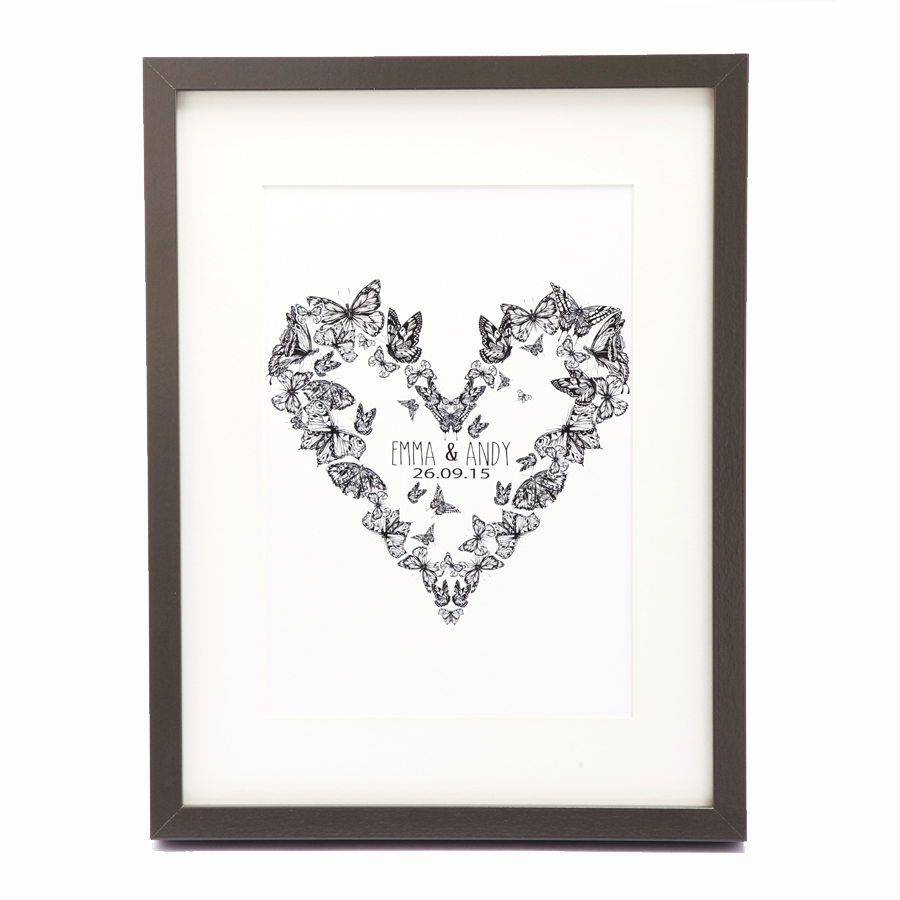 BUTTERFLY HEART Personalised Print
£60.00
This stunning illustration is printed to include any personalisation you require, names and dates of weddings/ anniversaries/ baptisms…or even simply the name of your loved one. A beautiful occasion keepsake and an unusual gift.
The illustration is digitally printed onto 350gms specialist cotton paper, mounted and framed in a choice of white/ grey or black wooden frame.
Dimensions of the print. Actual print: 20 x 29cm Entire piece, to outer edges of frame: 32 x 42cm
We take care to package our prints very securely for safe transit.
To personalise, please send an e-mail with your order number on it and the details (names & date) for your artwork.
We are working on a more efficient way to work the personalised orders through the site, but for now, please bear with us, Many Thanks.
Postage code: K (medium print)
* please ensure you do select the correct postage option for your completed order at checkout to ensure quick dispatch *